THE OPEN |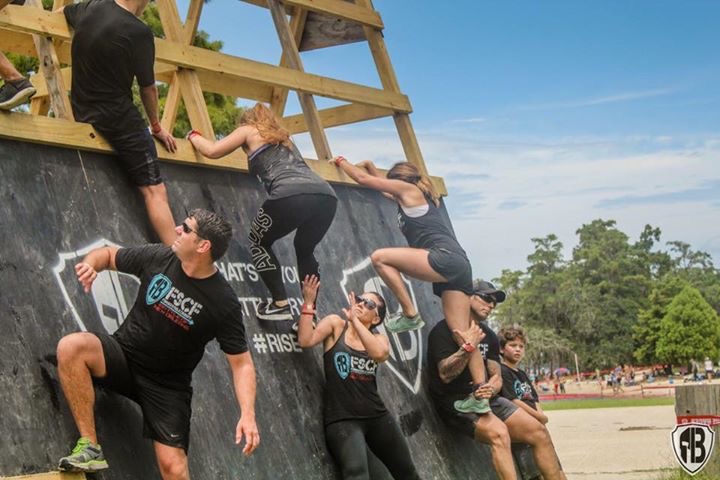 ABOUT
WELCOME TO
BATTLES OPEN HEATS ARE DESIGNED FOR ALL FITNESS LEVELS. IF YOU ARE NEW TO OCR (OBSTACLE COURSE RACING), JUST WANT TO HAVE SOME FUN, TEST YOURSELF WITHOUT THE PRESSURE OF RUNNING ELITE, OR GOING TO BATTLE AS A TEAM THEN OPEN HEATS ARE RIGHT FOR YOU.
RACE DETAILS
RACERS BEGIN AFTER THE ELITE MALE, ELITE FEMALE AND WAR ZONE HEATS TAKE OFF AND ARE SPREAD THROUGHOUT THE DAY.
RACERS WILL BE LAUNCHED 50-60 AT A TIME EVERY 15 MINUTES.
THEY WILL HAVE 2-3 WATER STATIONS ON THE COURSE.
ALL OPEN HEATS ARE RECOMMENDED TO PUSH THEMSELVES AND NOT GIVE UP, IN THE EVENT YOU CANNOT DO AN OBSTACLE WE AT BATTLE HONOR THE "SPARTAN RACE" BURPEE CODE SO DROP AND GIVE US 30 BURPEES FOR EACH OBSTACLE YOU FAIL. SEE BELOW ON HOW TO DO A BURPEE.
FINISHERS
ALL BATTLE RACES OPEN HEATS RECEIVE OFFICIAL FINISHER ITEMS (OFFICIAL ITEMS INCLUDE BUT NOT LIMITED TO BATTLE TEE, MEDAL, AND REFRESHMENTS. SEE EVENTS FOR EXACT REWARDS FOR THAT RACE. ALL FINISHERS MUST HAVE THEIR CHIP TIMING WRISTBAND TO TURN IN FOR FINISHER ITEMS.
RACE RESULTS WILL BE AVAILABLE IN FESTIVAL AREA. ALSO CHRONOTRACK CAN CONNECT TO YOUR SOCIAL MEDIA TO SHARE IF YOU CHOOSE TO.
AFTER YOU LEAVE THE FINISH AREA THERE IS NO EXCHANGING OF FINISHER TEES
SPECIAL INSTRUCTIONS
_______
IN THE EVENT THAT A RACE HAS SPECIAL INSTRUCTIONS/DETAILS YOU MAY NEED TO KNOW, EMAILS WILL BE SENT OUT 7-14 DAYS BEFORE THE EVENT.
QUESTIONS ?